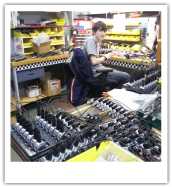 Matthew Decker- Wire Technician at PRS for 3 years. Son of David Decker.

---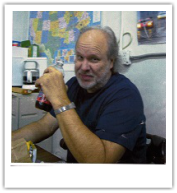 Clint Talbot - Purchasing Manager for PRS for over 17 years.
Clint has been a close friend of David since 1974.
Outside interests consist of sports, auto racing, his grandchildren, and GOD.

---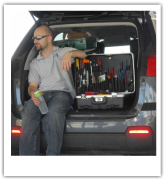 Nick Epifano - Sr. Technician/Team Leader/Production Manager/Engineer with the company for 11 years.
Graduated From Macomb Community College
with two associate degrees in Automotive Program.
Nick is happily married to the most wonderful woman in the
world and they are expecting their 1st child soon.
Golfing, hunting, and currently raising chickens are Nicks chosen activities of leisure.

---